In October 2021 our Spanish crew traveled to the Portuguese islands Azores for a new Kenzo commercial. The Azores is a group of volcanic islands in the middle of the Atlantic Ocean (1.400 km west of Lisbon) known for the stunning landscapes and a great variety of ecosystems.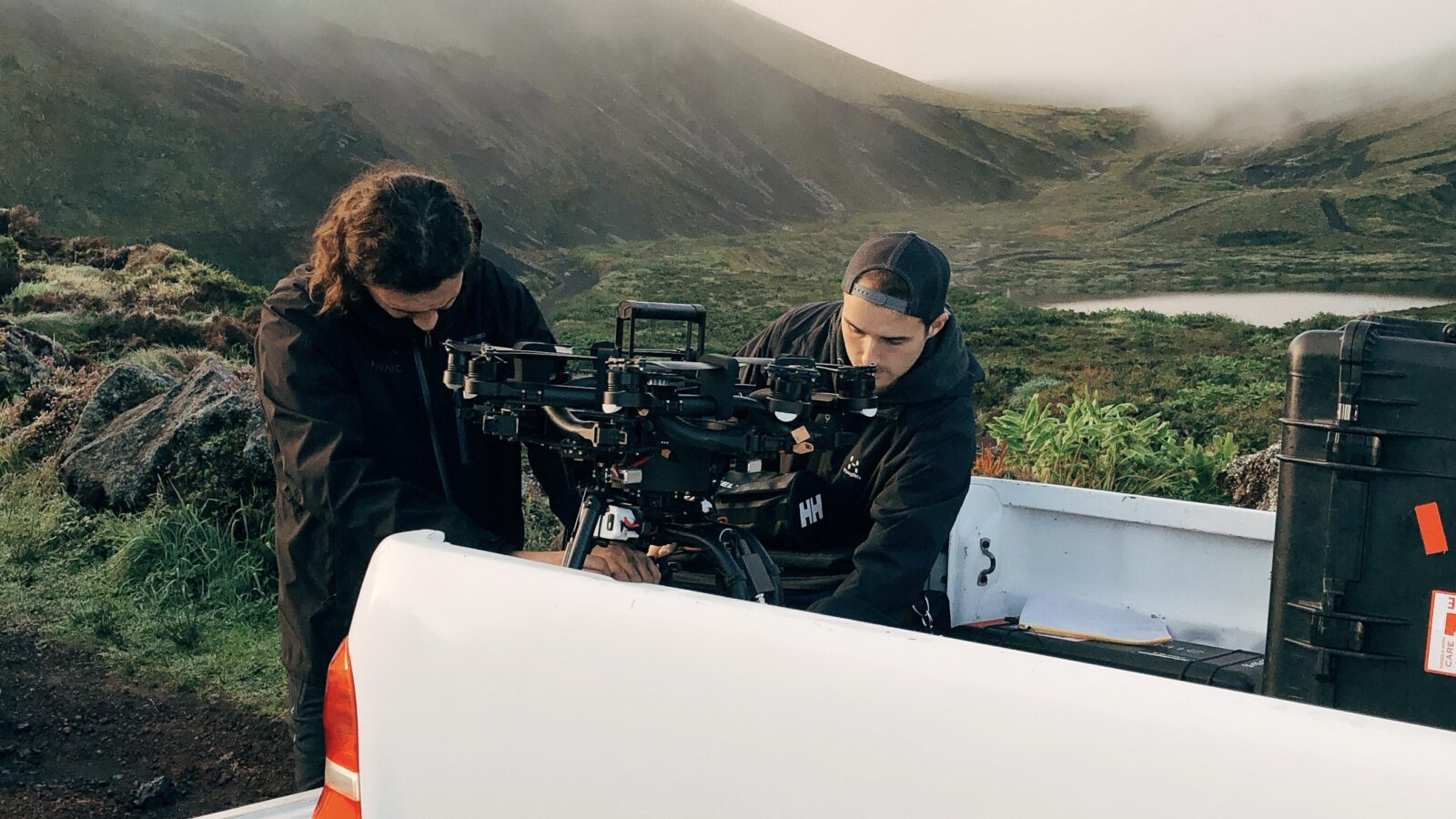 Travelling into an island lost in the middle of the ocean is always a challenge. Not only for the huge amount of gear, especially dealing with airlines in order to the travel with all of the big drone batteries. 
As a volcanic island, the terrain was also a challenge. The team travelled all around the island in a pickup and did long walks in order to arrive to the most remote locations.
The brand Kenzo is known for his creative advertising campaigns known worldwide, as the famous commercial KENZO WORLD with the actress Margaret Qualley, Directed by Spike Jonze and lensed by Hoyte van Hoytema.
DP Ludovic Zuili and director Clément Beauvais asked us to fly Arri Signature Prime lenses in combination with the Alexa Mini LF. Our middle drone "Alta 8" with the MoviPro gimbal was the perfect tool for this job. With a lot of in-house optimizations, this octocopter with 9,1kg of payload allowed to fly this setup for more than 9 min. A perfect and versatile set up for filming close action and some VFX plates.