Our Alexa Mini drone in the Sahara desert.
After our last movie in Morocco back in 2017, which had us working for several months at an action movie set, we came back to this beautiful country to film for a german movie. Together with our friends from Kasbah Films, we filmed in a small part of the Sahara desert. Apart from using our Alexa Mini we shot with Leica Summilux lenses and of course with our reliable tool, the Alta8 drone.
We started our journey from Merzouga, riding through endless dunes via buggies, the whole drone equipment in the back. The biggest circumstance while working in the desert was starting and landing on sandy, soft ground. We needed to do handstarts all the time.
With the team around director Hermine Huntgeburth we shot in sandy environment only, delivering VFX shots in ARRIRAW and crane shots.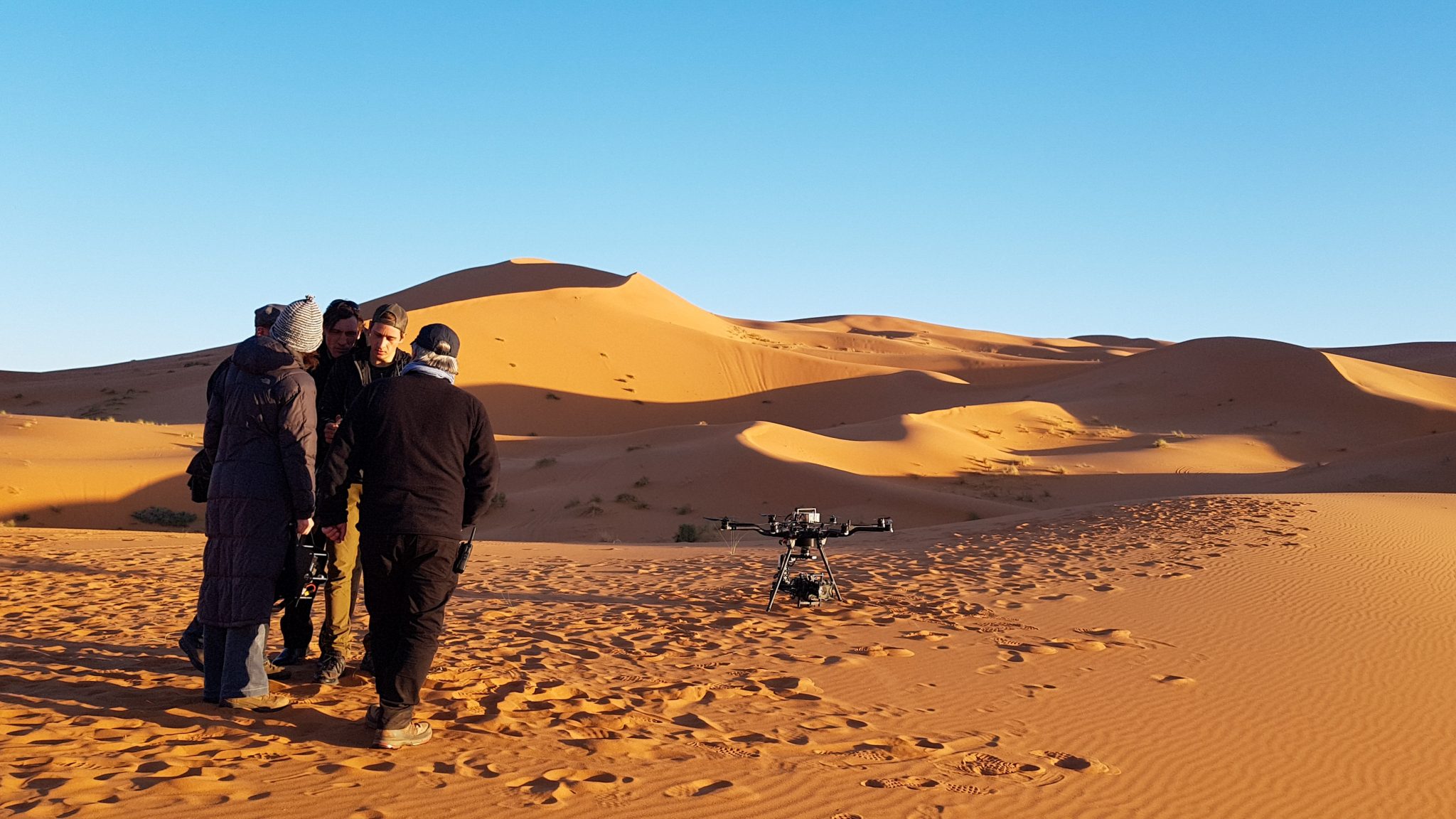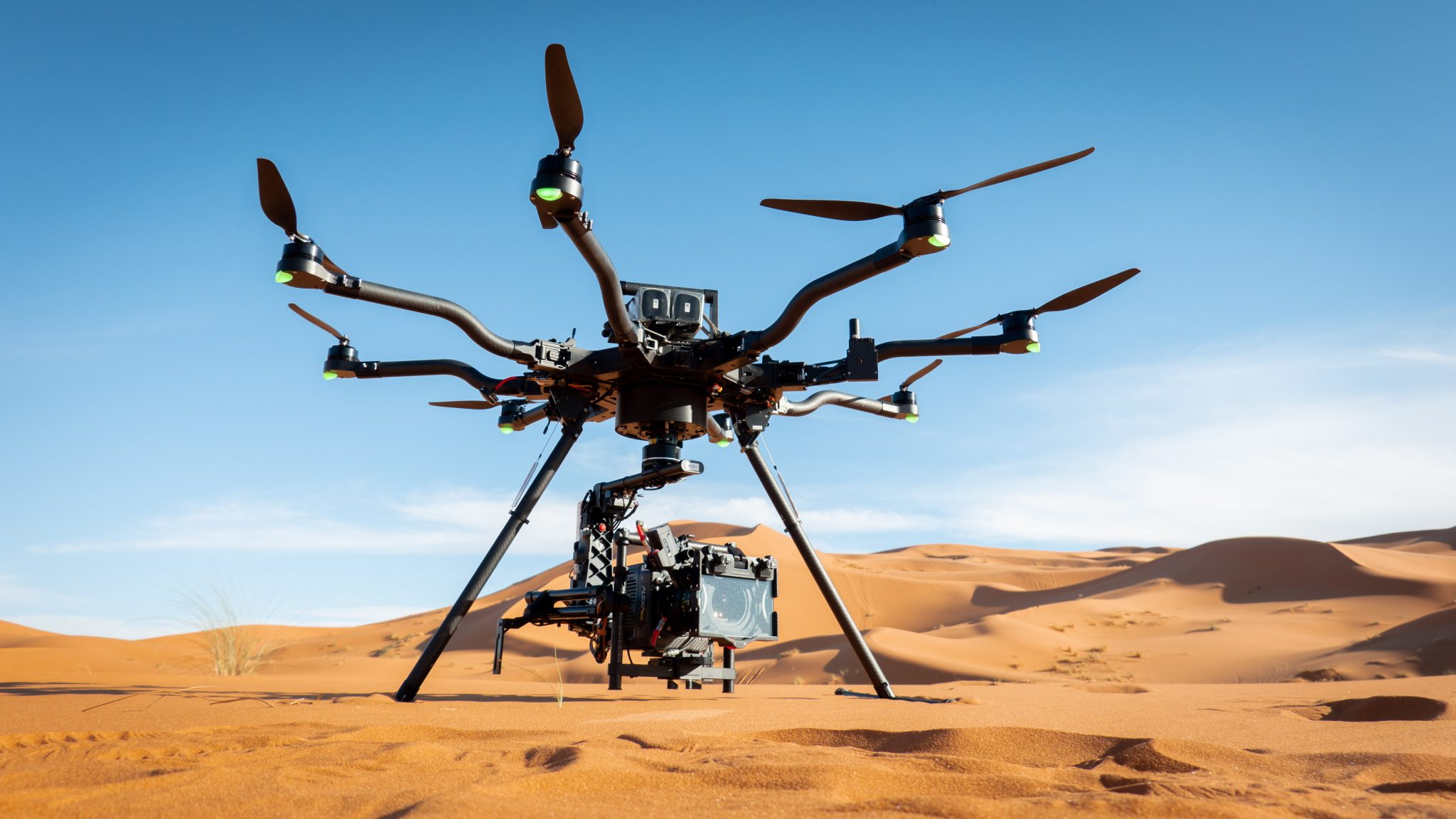 As a shooting location Morocco has an enormous variety. Beside the Sahara, Oasis and stone desert, it has a wide range of landscapes. We will definitely come back to this place. We are looking forward to the release of the movie next year in Germany.
Alexa Mini Drone Morocco.